Stay Up to Date!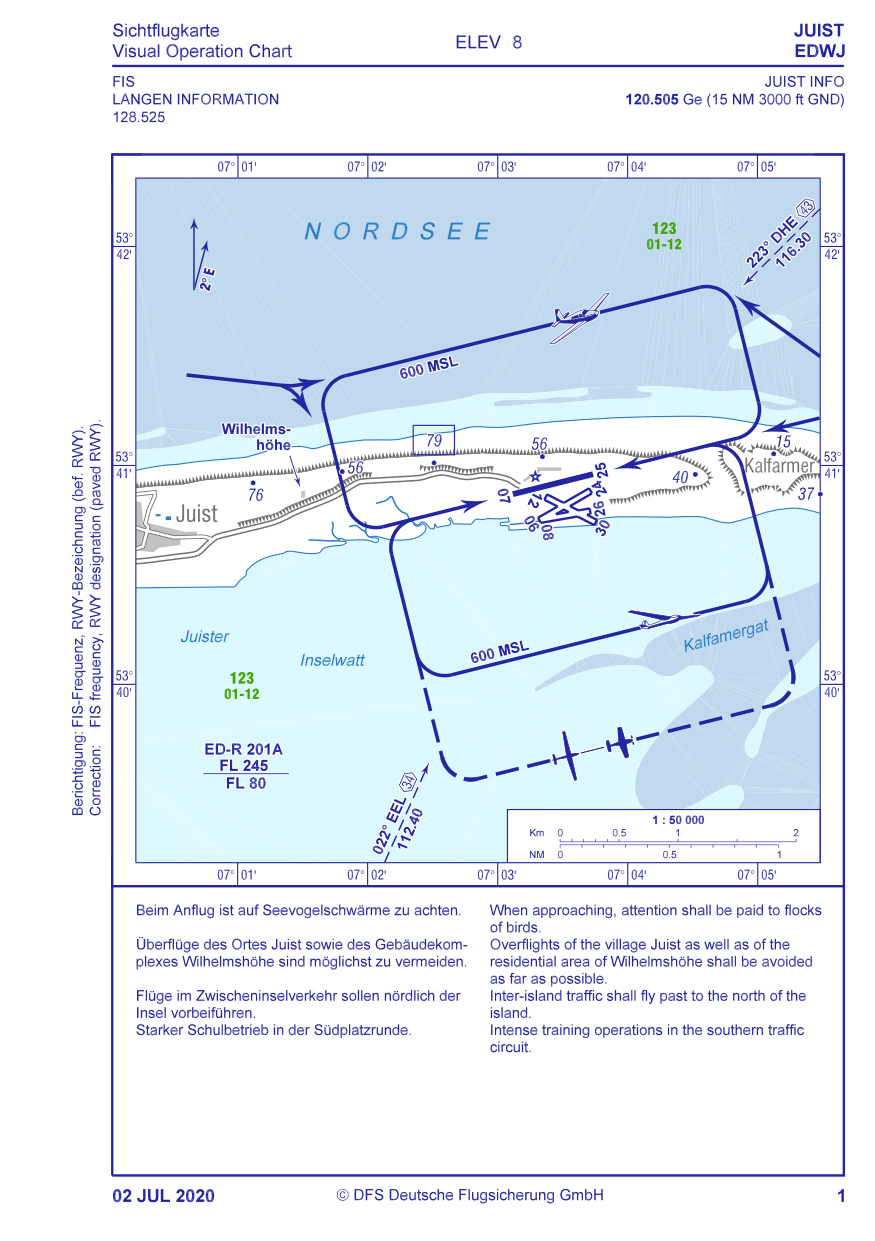 AIP VFR Germany
The German Air Traffic Control (DFS) now provides free of charge Approach Charts.
Juist offers several accomodations to stay in for a good night's sleep
Do you never get enough of flying?
At JuBi Juist, you have the possibility to stay overnight in top equipped standard rooms directly at the airfield.
In addition to a restaurant and rental bicycles, the airfield also offers overnight accommodation directly at the landing site.
Depending on the category, the rooms have one or two bedrooms with single or double beds and a bathroom with a shower and a toilet. Some rooms feature a fully equipped kitchenette or a balcony with sea view. For more information on the accommodation options, you can download our info flyer.
Other accommodation options are available through the spa administration and from local providers such as Besser-Juist or Frisonaut.
Please note: In season and on long weekends, the island is usually quite crowded.
Request a room
Lodging info flyer (German)
Tower meets Restaurant – In 2022, Sherpa Restaurant opened its doors at the EDWJ.
The Sherpa Restaurant and Café has been spoiling its visitors with coffee and cake and – in the evening – Nepalese delicacies since 2022.
To Sherpa Restaurant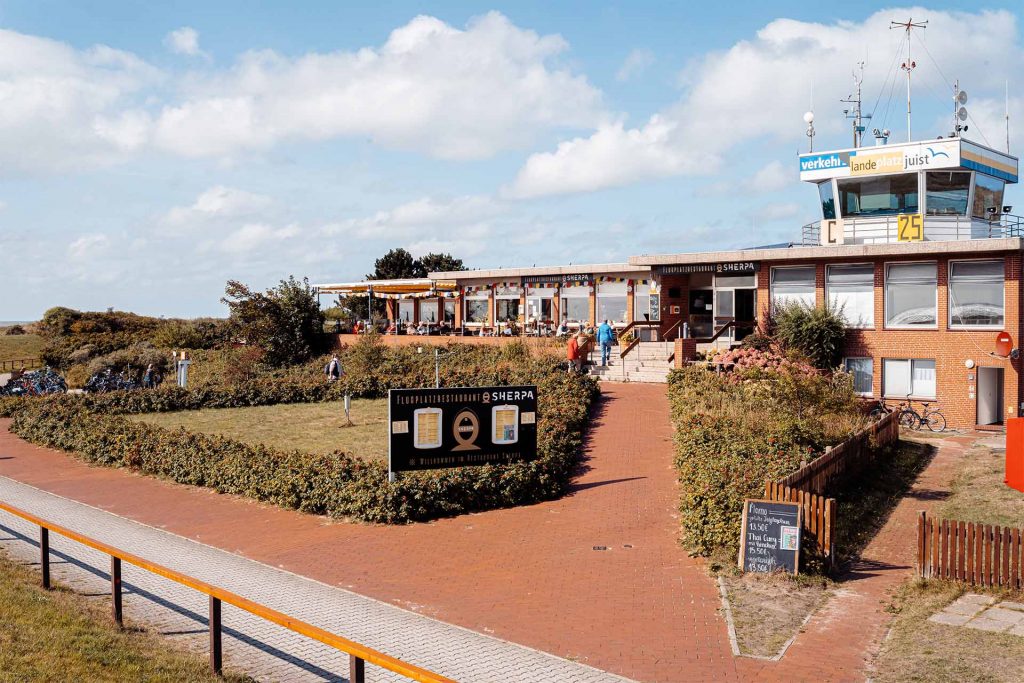 An island without cars – we ensure your mobility anyway!
Traffic situation on Juist
The transport throughout the island runs by wheels and carriages.
We always keep a number of rental bikes for our guests and rent them on a first come first served basis, so without prior reservation.
You can also rent modern e-bikes directly from the airport through Frisonaut.
Public transport is provided by horse-drawn carriages, which operate in coordination with scheduled flights. The company Huf is responsible for this.
Take a live look around the island right now: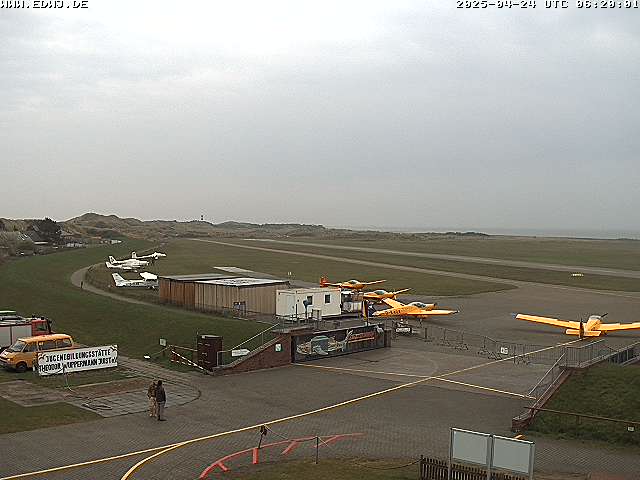 View From the Tower to The East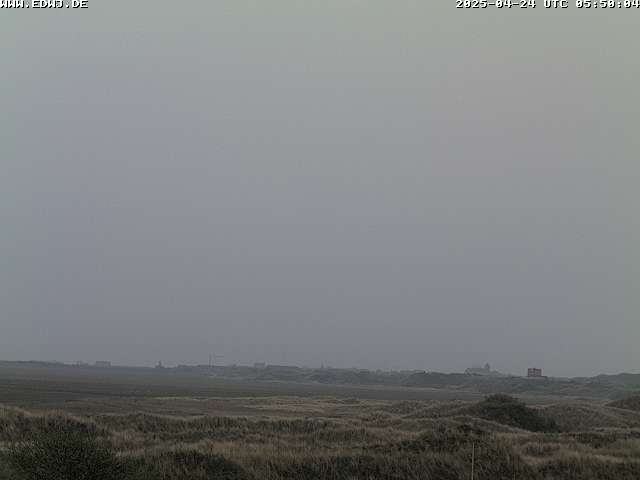 View From the Tower to The West